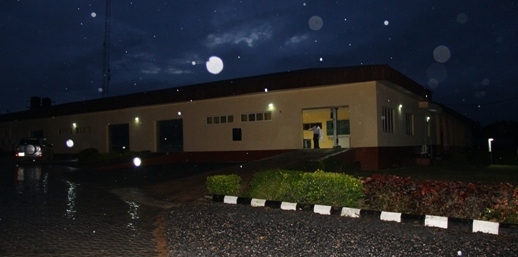 Bola Ige Mechatronics Institute (BIMI) is an intelligent auto-training institute established in honour of the late Chief Ajibola Idowu Adegoke Ige at Esa Oke, Osun state. It is the first of its kind in Nigeria and West Africa. The institute was established to serve the following functions:
1. Provide expert training for developing private sector competence in auto diagnostics and repair
2. Facilitate a modern hi-tech environment to train the trainers
3. Theory and Practice setting for retaining local auto mechanics
4. Serve as a test bed for raising auto remediation entrepreneur
Bola Ige Mechatronics Institute programmes are well equipped to cover every aspect of automobile technology which include the Powertrain engine (emission and ignition), and transmission, Body (immobilizer and intrusion controls; Steering electrics; supplementary restraint system; instrument cluster; HVAC (Heating, Ventilation and Air-conditioning), and climate control), Chassis (suspension electrics, ABS and break electrics) and Communication (CAN [Control Area Network], LIN (Local Interconnect Network), MOST (Media-Oriented System Transport), FlexRay and other vehicle inter-connecting networks).
Bola Ige Mechatronics Institute is built with the best of equipment and software exported from Germany with continuous partnership to ensure time to time update. Our training facilities are interactive with our dynamic multimedia learning aid and real live components.
All our Instructors are German trained and well able to delivered the knowledge to the understanding of any categories of trainee irrespective of the literacy level.
Bola Ige Mechatronics Institute is adjudged the first and the best in West Africa and we are a member of Nigeria Automotive Sector Skill Council.
Bola Ige Mechatronics Institute has in place life supporting facilities: Regular power supply with standby generator, Constant water supply, and Compressed air for practical purposes. We also have provision for sport facilities and other provisions for your relaxation when needed.
Quality instructors (German Trained)
Flexible traning scheduling and practical experiences
Easy access to instructors, laboratory and world class equipment
Requirement varies from Primary certificate holder to a University degree holder depending on course
Foreign affiliation with a university in North America that complements your certification
Low cost of living in a Friendly, welcoming and safe communities